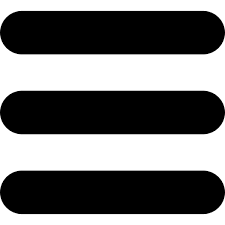 PRONTO SOCCORSO PSICOLOGICO ROMA EST
l'intervento psicologico diretto ed efficace durante l'emergenza
tel. 0622796355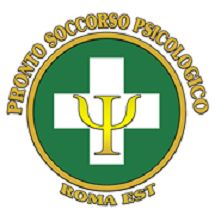 __________________________________________________

SARA BEOMONTE ZOBEL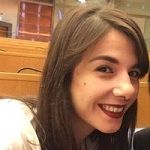 I'm Sara Beomonte Zobel, psychodynamic psychologist.
I have been working with adults and adolescents for several years, with particular attention to the relational and emotional dimension.
I dealt with psychotic onsets according to the Finnish "Open Dialogue" intervention model, I do research in the context of suicidal behaviors and emotional regulation and I collaborate with ASL RM1 in the field of Prevention and Early Interventions.
I guarantee the service for Pronto Soccorso Psicologico Roma Est for the day of Monday, Thursday and Saturday but I am available by phone throughout the week.
tel. +393494113900
__________________________________________________
PRONTO SOCCORSO PSICOLOGICO ROMA EST
l'intervento psicologico diretto ed efficace durante l'emergenza
tel. 0622796355
TUSCOLANA / CINECITTA' / DON BOSCO / GIULIO AGRICOLA / ROMANINA / MORENA / ANAGNINA / SUBAUGUSTA / LUCIO SESTIO / NUMIDIO QUADRATO / PORTA FURBA / ARCO DI TRAVERTINO / COLLI ALBANI / QUADRARO / FURIO CAMILLO / PONTE LUNGO / RE DI ROMA / SAN GIOVANNI / MANZONI / VITTORIO EMANUELE / TERMINI / CASTRO PRETORIO / POLICLINICO / PIAZZA BOLOGNA / STAZIONE TIBURTINA / QUINTILIANI / MONTI TIBURTINI / SANTA MARIA DEL SOCCORSO / REBIBBIA / CASILINA/ PALMIRO TOGLIATTI / CENTOCELLE / TORRE ANGELA / TIBURTINA / PRENESTINA / APPIA / APPIO LATINO / APPIO CLAUDIO / ARDEATINA / LAURENTINA / PIETRALATA / COLLATINA / ALESSANDRINO / COLLI ANIENE / PONTE MAMMOLO / SAN BASILIO / NOMENTANA / SALARIA / MONTESACRO





COPYRIGHT 2019 - 2020
STUDIO DI PSICOTERAPIA DEL DOTT. GIANNI LANARI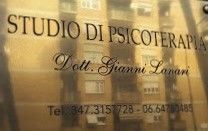 Piazza Sempronio Asellio 7
( fermata METRO GIULIO AGRICOLA )
ROMA
P. Iva 06019411005 - Tel. 0622796355