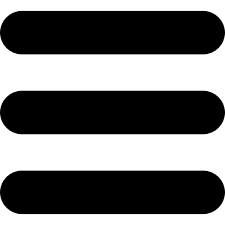 PRONTO SOCCORSO PSICOLOGICO "ROMA EST"
l'intervento psicologico di qualità durante l'emergenza
da Roma in tutta Italia
e non solo
tel. +39 0622796355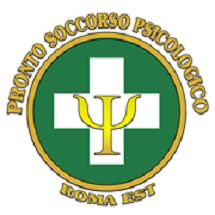 __________________________________________________
Psychological First Aid Cairo Egypt
( ARABIC )
MOSTAFA KAMEL ABDELHAFEEZ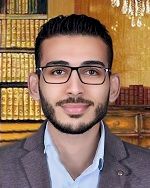 Mental illness is neither a shame nor a stigma.
Mental illness, like other organic diseases, has its causes and treatment.
So never hesitate to ask for help.
Professional Experience
• A Psychologist specializing in Cognitive Behavioural Therapy
• Cognitive Behavioural Therapist at "Better Help"
• Trained in the mental health hospitals of the General Secretariat for Mental Health and Addiction Treatment in the techniques of Cognitive Behavioural Therapy and Dialectical Therapy.
• Co-founder at the Dopamine Pornography Addiction Recovery Program
• Participated in many workshops and training courses for personal development and self­ development skills
• Member of the Association of Professionals
Certificates
• Bachelor of Arts in Psychology
• CBTtraining
Address:Cairo, New Cairo
License number to practice psychology: 18019
Telephone number: 00201152961987
__________________________________________________
Work for Psychologists
We select freelance psychologists to be included as external collaborators in our international psychological first aid network already composed of 271 freelancers present in 20 countries ( Italy, United Kingdom, Hong Kong, Mexico, Russia, Argentina, Greece, Kenya, Ghana, Brazil, Portugal, Serbia, Romania, Bulgaria, Egypt, Jordan, Azerbaijan, India, Spain, Switzerland ). Send the curriculum vitae to info@pronto-soccorso-psicologico-roma.it .
__________________________________________________
PRONTO SOCCORSO PSICOLOGICO "ROMA EST"
l'intervento psicologico di qualità durante l'emergenza
tel. +39 0622796355
COPYRIGHT 2019 - 2020
STUDIO DI PSICOTERAPIA DEL DOTT. GIANNI LANARI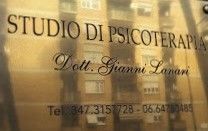 Piazza Sempronio Asellio 7
( fermata METRO GIULIO AGRICOLA )
ROMA
P. Iva 06019411005 - Tel. +39 0622796355
ATTENZIONE

I componenti della rete del progetto "Pronto Soccorso Psicologico Roma Est" non offrono cure, supporto o consigli immediati per le persone in una crisi suicida.
Per tale tipo di emergenza chiamare il 118 o il 112.

Ogni componente della rete del "Pronto Soccorso Psicologico Roma Est" contribuisce al progetto in maniera pienamente autonoma ed è quindi responsabile individualmente -anche sul piano legale- del proprio operato.