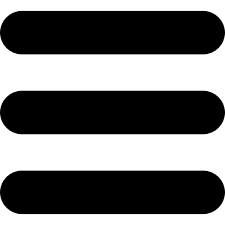 PRONTO SOCCORSO PSICOLOGICO "ROMA EST"
l'intervento psicologico di qualità durante l'emergenza
da Roma in tutta Italia
e non solo
tel. +39 0622796355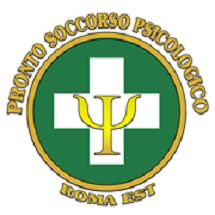 __________________________________________________
Psychological First Aid Maputo Mozambique
Denisse Oliveira de Alcobia Revés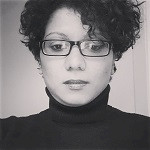 I believe one of the most important objectives of PFA is to stabilize survivors or victims - often by providing some psychological comfort to their distress. This should be followed up by an assessment of their needs and listening to their concerns - if one cannot provide for their needs (PFA is not only provided by psychologists but can be undertaken by social workers, emergency officers and in case of mass disasters by lay persons - preferably with the appropriate training!) no vain promises should be made but the PFA provider should seek to properly orientate the person being assisted to the right professionals and/or institutions. This means more appropriate care can then be provided to the people in need whether this is information on next steps, their rights, services available and/or further psychosocial, medical or judicial support.
I have provided PFA to mass casualties upon armoury explosions in the outskirts of the mozambican capital back in 2007 and from 2013 to 2020 at the Coroner's Office - in Mozambique, all the reported victims of crime, have the right to be assisted by a psychologist after the medico-legal examination - I consider this a major achievement in an under developed country - I have travelled a bit worldwide and very few countries had this feature implemented within their justice systems.
My office address is: Rua da União Africana, Palmeira Shopping, R/C n15, Matola (Maputo) - Mozambique.
My license nr is 4180.
My phone nrs are +258 84 2556657 and +258 82 006 7099 both WhatsApp nrs.
-------------------------
Denisse Revés is a Clinical and Counselling licensed Psychologist since
2010. For the past five years, she has been the Technical Director of the
country's first Clinical, Counselling Psychology and Hypnotherapy
dedicated clinic, in the outskirts of Maputo, Mozambique; she has assisted
children, teenagers and adults with cognitive-behavioral therapy,
Eriksonian hypnotherapy, and family and couple therapy. Two years ago
Denisse took the Practitioner module in NeuroLinguistic Programming with
InPNL in Portugal.
Denisse has diagnosed and applied therapy to children with ADHD,
DMDD, ODD and learning disabilities. Her work with teenagers consisted
mostly in self-regulatory therapy, anxiety, depression, some self-injury and
suicide attempts. Denisse has recently dedicated herself to therapeutic
work with autistic children and teenagers.
Denisse has worked for six years at the Coroner's Office in Maputo –
assisting victims of domestic and gender-based violence on a daily basis.
Leading the team of psychologists, Denisse's role consisted of forensic
psychological assessments of sexual abused children and teenagers, rape
victims and assessment of other crime victims such as human trafficking,
neglect, maltreatment and work or sexual exploitation victims - Denisse is
the first Mozambican woman with formal training in Criminal and Forensic
Psychology.
Besides her experience as a cognitive-behavioral therapist, Denisse has
training in Ericksonian hypnosis, family constellations, psychodrama and
neurolinguistic programming as Practitioner. Denisse has held many group
sessions for parents of autistic children and teenagers.
Denisse was the country Psychologist for Peace Corps volunteers from
2018 until 2020 - the pandemic forced the halt of volunteers work in
Mozambique. Denisse did all the short term psychological interventions
to the volunteers, managed group sessions in different psychological
matters, provided for psychological first aid and assessment upon critical
events and made referrals where in acute cases, the volunteers had to
medically evacuated.
Denisse lectured Forensic Psychology in local universities and is an active
member of the Mozambican Psychology Association. Her research
interests include: children's preparation for court testimony, risk assessment
and sexual offenders' treatment and has developed in collaboration with
a Portuguese colleague, an instrument to aid children in the preparation
of court testimony.
__________________________________________________
Work for Psychologists
We select freelance psychologists to be included as external collaborators in our international psychological first aid network already composed of 324 freelancers present in 22 countries ( Italy, United Kingdom, Hong Kong, Mexico, Russia, Argentina, Greece, Kenya, Ghana, Mozambique, Brazil, Portugal, Serbia, Romania, Bulgaria, Egypt, Jordan, Pakistan, Azerbaijan, India, Spain, Switzerland ). Send the curriculum vitae to info@pronto-soccorso-psicologico-roma.it .
__________________________________________________
PRONTO SOCCORSO PSICOLOGICO "ROMA EST"
l'intervento psicologico di qualità durante l'emergenza
tel. +39 0622796355
COPYRIGHT 2019 - 2021
STUDIO DI PSICOTERAPIA DEL DOTT. GIANNI LANARI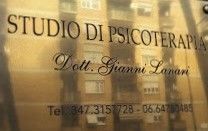 Piazza Sempronio Asellio 7
( fermata METRO GIULIO AGRICOLA )
ROMA
P. Iva 06019411005 - Tel. +39 0622796355
ATTENZIONE

I componenti della rete del progetto "Pronto Soccorso Psicologico Roma Est" non offrono cure, supporto o consigli immediati per le persone in una crisi suicida.
Per tale tipo di emergenza chiamare il 118 o il 112.

Ogni componente della rete del "Pronto Soccorso Psicologico Roma Est" contribuisce al progetto in maniera pienamente autonoma ed è quindi responsabile individualmente -anche sul piano legale- del proprio operato.