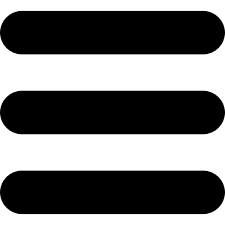 PRONTO SOCCORSO PSICOLOGICO "ROMA EST"
l'intervento psicologico di qualità durante l'emergenza
da Roma in tutta Italia
e non solo
tel. +39 0622796355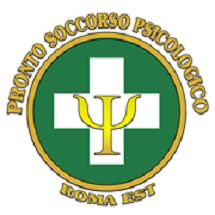 __________________________________________________
Psychological First Aid Sofia Bulgaria
Iliyana Matova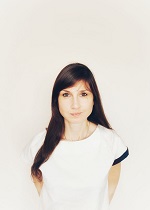 Human life has unconditional meaning.
Under all circumstances, no matter how painful or complicated they could be, there is a unique and right thing to do.
Our mission is to feel and recognize it.
Under pain this is easier said than done.
When times are difficult, we need support and safe environment and this is not equal to being weak.
Working with trusted counselor who can provide you psychological first aid can help you to go through complex, uphill and rocky roads, to see better what feels right for you, to reconnect with your gut feelings, reactivate your coping mechanisms and to feel stronger in your unique situation.
_________________________________
Guided by the interest in science that takes place within us, in the form of processes and patterns that regulate our body, mind and emotions in every moment of our lives I have started my path within the field of the natural sciences where I have also developed an interest into health care and eventually graduated in nutrition, psychology and stepped into psychotherapy.
My realization was that my interests are not just in the processes but the human being itself.
The overlapping areas between psychology and nutrition are large.
They are located in an area that explores the relationship between our daily eating habits, nutrient intake and lifestyle patterns, along with our mood, behavior and mental health.
When we have knowledge about ourselves, then we can understand how our habits, lifestyle and behavior affects our life.
Only through walking this path we can make better choices on daily basis achieving what we truly need.
I have taken a study in Natural Nutrition and I have a degree from the Canadian School of Natural Nutrition.
My master's degree is in Applied Psychology, and my postgraduate studies are in Medical Psychology, Evolutionary Psychology and Psychiatry, and Clinical Psychopathology.
Currently specializing in the field of Existential Therapy - Logotherapy and Existential Analysis that literally means therapy though meaning.
Finding meaning or the will to meaning is the primary motivation for living and while we have a body and a mind, the spirit is who we are, our identity and core.
Additionally, I have been trained and certified in dealing with Trauma, Depression, Panic Attacks and
Existential Perspectives as well as Eating Disorders, Nutrition Sciences and Human Nutrition.
And still, first I am a human and then a psychologist, I will be guiding you towards finding what feels right
for you.
POSTGRADUATE SPECIALISATIONS:
PLOVDIV MEDICAL UNIVERSITY | CLINICAL PATHOLOGY AND PSYCHOPATHOLOGY DIPLOMA 2021 – 2021
PLOVDIV MEDICAL UNIVERSITY | MEDICAL PSYCHOLOGY DIPLOMA 2021 – 2021
EALP | LOGOTHERAPY AND EXISTENTIAL ANALYSIS 2020-2022
PLOVDIV MEDICAL UNIVERSITY | EVOLUTIONARY PSYCHOLOGY AND PSYCHIATRY 2020 – 2021
UNIVERSITY DEGREES:
CANADIAN SCHOOL OF NATURAL NUTRITION | APPLIED NUTRITION CERTIFIED DIPLOMA 2019 – 2021
PLOVDIV UNIVERSITY PAISII HILENDARSKI | MASTER OF SCIENCES APPLIED PSYCHOLOGY 2019 – 2021
UNIVERSITY OF MINING AND GEOLOGY SOFIA| MASTER OF SCIENCE BIOTECHNOLOGIES 2012 - 2014
My office address : Imani Care Medical Center – boulevard "Aleksandar S. Pushkin" 116, 1616 Gardova glava, Sofia
Mobile : 00 359 877 9957 37
My registration in the Bulgarian Psychological Association is А-0018

FOOD AND NUTRITION PSYCHOLOGY AND DEVELOPMENT MODELS
__________________________________________________
Work for Psychologists
We select freelance psychologists to be included as external collaborators in our international psychological first aid network already composed of 324 freelancers present in 22 countries ( Italy, United Kingdom, Hong Kong, Mexico, Russia, Argentina, Greece, Kenya, Ghana, Mozambique, Brazil, Portugal, Serbia, Romania, Bulgaria, Egypt, Jordan, Pakistan, Azerbaijan, India, Spain, Switzerland ). Send the curriculum vitae to info@pronto-soccorso-psicologico-roma.it .
__________________________________________________
PRONTO SOCCORSO PSICOLOGICO "ROMA EST"
l'intervento psicologico di qualità durante l'emergenza
tel. +39 0622796355
COPYRIGHT 2019 - 2021
STUDIO DI PSICOTERAPIA DEL DOTT. GIANNI LANARI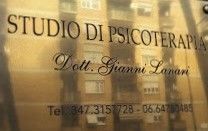 Piazza Sempronio Asellio 7
( fermata METRO GIULIO AGRICOLA )
ROMA
P. Iva 06019411005 - Tel. +39 0622796355
ATTENZIONE

I componenti della rete del progetto "Pronto Soccorso Psicologico Roma Est" non offrono cure, supporto o consigli immediati per le persone in una crisi suicida.
Per tale tipo di emergenza chiamare il 118 o il 112.

Ogni componente della rete del "Pronto Soccorso Psicologico Roma Est" contribuisce al progetto in maniera pienamente autonoma ed è quindi responsabile individualmente -anche sul piano legale- del proprio operato.