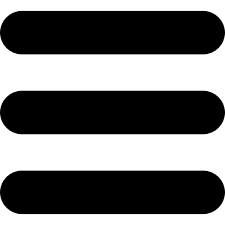 PRONTO SOCCORSO PSICOLOGICO "ROMA EST"
l'intervento psicologico di qualità durante l'emergenza
da Roma in tutta Italia
e non solo
tel. +39 0622796355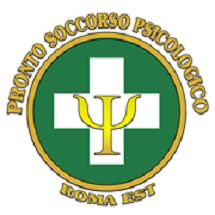 __________________________________________________
Psychological First Aid Hong Kong

Dr. Albert Chan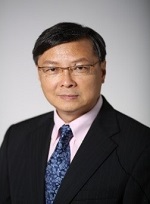 Unit 1010, Level 10, Central Building, 1-3 Pedder Street, Central, Hong Kong
Tel: + 852-61800411
International: 011852-61800411
"Crisis is normal, turn crisis into opportunity is the building block of resilience"
"危機是常態, 將危機轉化為機遇是韌力的基礎"


With over 30 years of clinical practice and teaching, Dr. Chan is dynamic clinical psychologist
and experienced Marriage and Family Therapist and Approved Supervisor providing a wide
range of clinical trainings, personal coaching and corporate management and training to
organizations including government departments, non-profit organizations and private
corporations. He practices across the fields of social work, clinical psychology, marriage and
family therapy, sex therapy and management consultation and training. Albert offers inspiring
insights and stimulating experiential facilitation and psychological interventions that cultivate
participants' strengths and motivation to develop innovations and practical solutions. He
currently serves as consulting psychologist at Solacetree Counselling App, Maggie's Cancer
Caring Centre, Potential Engine and Blue-crystal. He is also a consulting psychologist for children
mental health centre, Greenfield Project, working with SENS issues. He previously taught both
undergraduate and graduate psychology programs at various universities in Hong Kong and
China and was the Head and Professor of the School of Psychology, Gratia Christian College. He
is one of the co-authors of Existential psychology, East West. Vol. I and II, Colorado Springs, CO:
University of Professors Press.
Dr. Chan博士擁有30多年的臨床實踐和教學經驗,是充滿活力的臨床心理學家,經驗豐
富的婚姻與家庭治療師和獲批的主管為組織(包括政府部門,非營利組織)提供廣泛
的臨床培訓,個人指導和公司管理以及培訓組織和私人公司。他在社會工作,臨床心
理學,婚姻和家庭療法,性療法以及管理諮詢和培訓等領域進行執業。Alber 提供啟發
性的見解,刺激性的體驗促進和心理干預,以培養參與者的力量和動力,以開發創新

和實用的解決方案。他目前在Solacetree Counseling App, Maggi's Cancer Caring Centre,
Potential Engine, 和Blue-crystal擔任心理學家。他還是Greenfield Project兒童心理健康中
心的諮詢心理學家,負責SENS評估與諮詢。他曾在香港和中國大陸的大學教授過本科
生和研究生心理學課程,並且曾是Gratia Christian College心理學學院的院長兼教授。他
是東西方存在心理學的合著者之一, 卷I和II,科羅拉多斯普林斯,科羅拉多州:教授大
學出版社。


Professional memberships:
 2010- Member, Division 32 Humanistic Psychology, American Psychologist Association
 2002- Member (77854) Social Worker Ontario College of Social Workers & Social
Services Workers
 1995-Marriage and Family Therapist (27616) Clinical Fellow and Approved
Supervisor & Educational Liaison for Asia, American Association for Marriage and
Family Therapy
 1997-04 Member of The Canadian Sex Research Forum

__________________________________________________
PRONTO SOCCORSO PSICOLOGICO "ROMA EST"
l'intervento psicologico di qualità durante l'emergenza
tel. +39 0622796355
COPYRIGHT 2019 - 2020
STUDIO DI PSICOTERAPIA DEL DOTT. GIANNI LANARI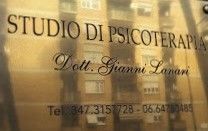 Piazza Sempronio Asellio 7
( fermata METRO GIULIO AGRICOLA )
ROMA
P. Iva 06019411005 - Tel. +39 0622796355
ATTENZIONE

I componenti della rete del progetto "Pronto Soccorso Psicologico Roma Est" non offrono cure, supporto o consigli immediati per le persone in una crisi suicida.
Per tale tipo di emergenza chiamare il 118 o il 112.

Ogni componente della rete del "Pronto Soccorso Psicologico Roma Est" contribuisce al progetto in maniera pienamente autonoma ed è quindi responsabile individualmente -anche sul piano legale- del proprio operato.