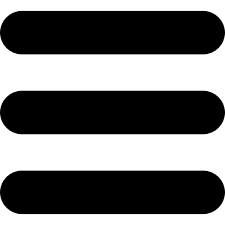 quality, psychological intervention during the emergency period from Rome throughout Italy and not only
tel. +39 0622796355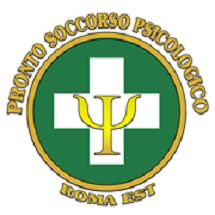 __________________________________________________
Psychological First Aid Hong Kong

Albert Chan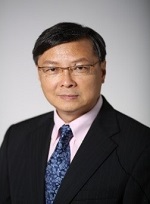 Unit 1010, Level 10, Central Building, 1-3 Pedder Street, Central, Hong Kong
Tel: + 852-61800411
International: 011852-61800411
"Crisis is normal, turn crisis into opportunity is the building block of resilience"
With over 30 years of clinical practice and teaching, Dr. Chan is dynamic clinical psychologist and experienced Marriage and Family Therapist and Approved Supervisor providing a wide range of clinical trainings, personal coaching and corporate management and training to organizations including government departments, non-profit organizations and private corporations.
He practices across the fields of social work, clinical psychology, marriage and family therapy, sex therapy and management consultation and training.
Albert offers inspiring insights and stimulating experiential facilitation and psychological interventions that cultivate participants' strengths and motivation to develop innovations and practical solutions.
He currently serves as consulting psychologist at Solacetree Counselling App, Maggie's Cancer Caring Centre, Potential Engine and Blue-crystal.
He is also a consulting psychologist for children mental health centre, Greenfield Project, working with SENS issues.
He previously taught both undergraduate and graduate psychology programs at various universities in Hong Kong and China and was the Head and Professor of the School of Psychology, Gratia Christian College.
He is one of the co-authors of Existential psychology, East West. Vol. I and II, Colorado Springs, CO: University of Professors Press.
Professional memberships:
 2010- Member, Division 32 Humanistic Psychology, American Psychologist Association
 2002- Member (77854) Social Worker Ontario College of Social Workers & Social Services Workers
 1995-Marriage and Family Therapist (27616) Clinical Fellow and Approved Supervisor & Educational Liaison for Asia, American Association for Marriage and Family Therapy
 1997-04 Member of The Canadian Sex Research Forum
__________________________________________________
We are looking for Psychologists

Join us
We select freelance psychologists to be included as external collaborators in our international psychological first aid network already composed by 374 freelancers present in 24 countries ( Italy, United Kingdom, France, Hong Kong, Mexico, Russia, Argentina, Greece, Kenya, Ghana, Mozambique, Nigeria, Brazil, Portugal, Serbia, Romania, Bulgaria, Egypt, Jordan, Pakistan, Azerbaijan, India, Spain, Switzerland ).
You can send your curriculum vitae to the email address: info@pronto-soccorso-psicologico-roma.it .
__________________________________________________
quality psychological intervention during an emergency
tel. +39 0622796355
COPYRIGHT 2019 - 2022
PSYCOTHERAPY STUDIO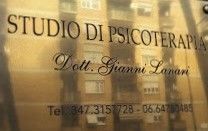 Piazza Sempronio Asellio 7
( SUBWAY STOP: GIULIO AGRICOLA )
ROME
Vat number: 06019411005
Tel. +39 0622796355
WARNING
The members of the network PSYCHOLOGICAL FIRST AID "ROMA EST" project do not offer immediate care, support or advice for people in a suicide crisis.
For this type of emergency (or in any other case of EXTREME EMERGENCY) call numbers 118 or 112.
Each member of the network PSYCHOLOGICAL FIRST AID "ROMA EST" contributes to the project in a fully autonomous manner and is therefore individually responsible - also from a legal point of view - for his own work.