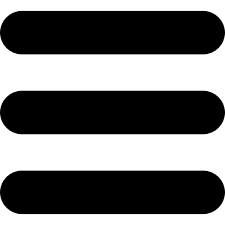 quality, psychological intervention during the emergency period from Rome throughout Italy and not only
TEL. + 39 0622796355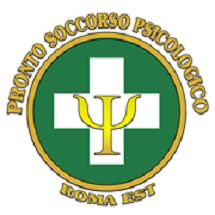 ... 409 Psychologists, 27 Countries, 31 Languages, one Goal: the Development of the Psychological Well-being Culture

...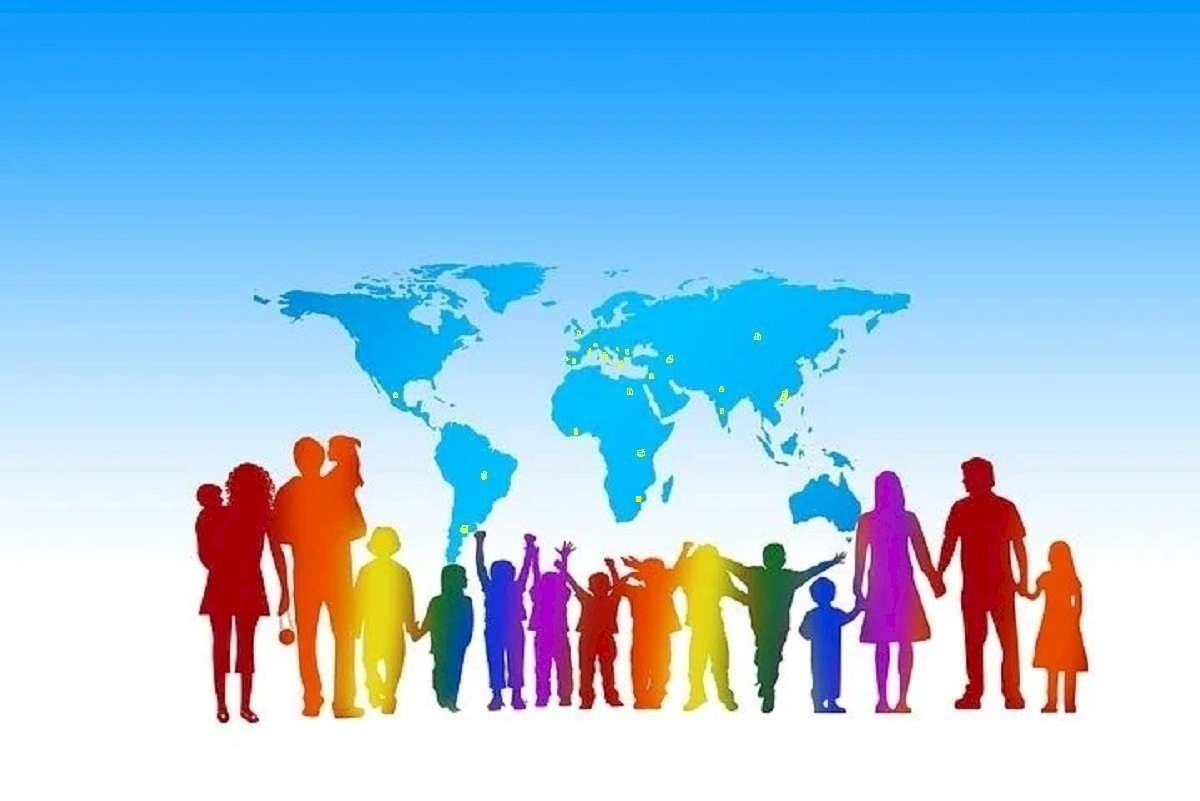 __________________________________________________
About the service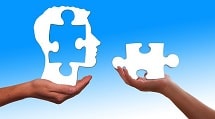 It consists in a professional and quality help, offered in a short time, and at a subsidized price, to get simple, concrete and effective indications, able to deal with situations of psychological emergency.
The 409 Psychologists of the international network of "Roma Est" Psychological Emergency Department, aim to provide an adequate answer to crisis situations related with:
anxiety, panic attacks, loneliness, internet addiction, social withdrawal (hikikomori), relationship problems, low self-esteem, sexual problems, virtual sex addiction (cybersex addiction), violence and abuse, gender-based violence, mobbing, bullying, problems related to work, problems at school, accidents and trauma, hyperactivity, disability, handicap, depression and mood disorders, addictions, eating and sleep disorders, obsessive compulsive disorder (OCD), personality disorders, post traumatic disorder stress, fears and phobias, grief in love, real bereavement, tumors and serious illnesses, coronavirus, problems related to Covid disease, anger and stress management, adolescent problems, third age problems, family problems, LGBTQIA + problems (lesbian, gay , bisexual, transgender, queer, intersex and asexual people), stalking, relationship problems, pathological lying partner, dementia, narcissistic personality disorder, and much more…
__________________________________________________
Why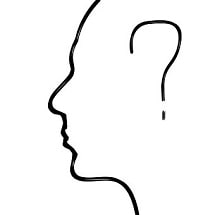 A correct psychological intervention in the context of an emergency avoids the onset of a structured psychopathology.
__________________________________________________
Look for the psychologist closer to you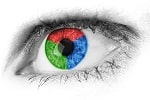 Look for the psychologists closest to you

among the 409 members of the international network of "Roma Est" Psychological First Aid

Italy

V Abruzzo

V Calabria

V Campania

V Lazio , Lazio1 , Lazio2 , Lazio3 , Lazio4 , Lazio5

V Liguria

V Marche

V Molise

V Piemonte

V Apulia

V Sardinia

V Sicily

V Tuscany

V Umbria

V Veneto

Foreign countries that joined us

V Brazil

V Bulgaria

V Egypt

V France

V Ghana

V Jordan

V Greece

V India

V Iran

V Kenia

V Mexico

V Nigeria

V Pakistan

V Portugal

V Romania

V Russia

V Serbia

V Spain

V USA

Foreign countries awaiting for accession

__________________________________________________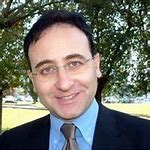 Founder
(ROME)
Each of us has an unsuspected source of strength inside, that emerges when life tests us.
The goal of "Roma Est" Psychological Emergency Room is to help you and find the best part of yourself, taking back the reins of your life
( learn more)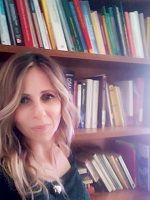 (ROME)
Many things in life are beyond our control, but that's okay ... that's not what defines who we are, but how we decide to deal with them.
Roma Est Psychological Emergency Room is the space where finding balance and psychological well-being.
click here to learn more about all the Collaborating Psychologists in Lazio
__________________________________________________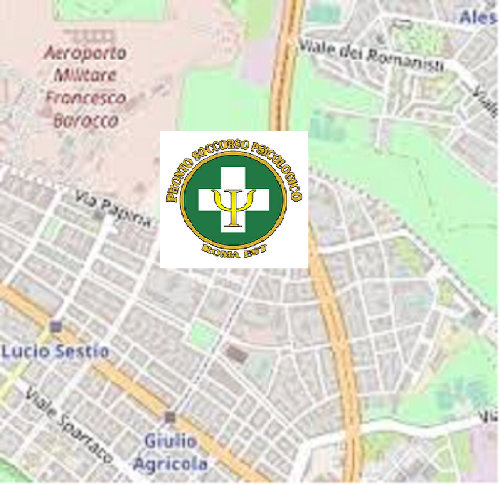 Piazza Sempronio Asellio 7
(Subway stop: Giulio Agricola )
00175 ROME
ITALY
(our studio is also accessible for disabled people)
__________________________________________________
Many people arrive at the emergency room after suffering of panic attacks.
We therefore decided to write the book entitled:
VINCERE GLI ATTACCHI DI PANICO.
ISTRUZIONI PER L'USO.
( Gianni Lanari, Barbara Rossi, Pietro Adorni, Vittorio Cei)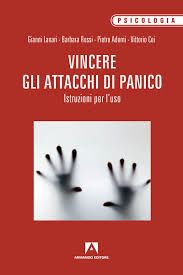 ( learn more )
__________________________________________________
LATEST PRESS RELEASES BY THE PSYCHOLOGICAL FIRST AID "ROMA EST

Psychologist Bonus
Covid-19: why is anyone afraid of vaccines?
( learn more )
Overcoming the Covid panic: how to improve the quality of our life, despite the pandemic
( learn more )
CORONAVIRUS: THE 409 PSYCHOLOGISTS OF PSYCHOLOGICAL FIRST AID "ROMA EST" HELP IN CASES OF ANXIETY, UNCERTAINTY, STRESS, ANGER, FEELING OF ISOLATION, INSOMNIA, DEPRESSIVE FALLS, FEARS AND PANIC
( learn more )
The pandemic: an opportunity to reinvent and grow personally and professionally
( learn more )
Omicron variant: a depressive stimulus or an opportunity for personal growth?

Disabled: the importance of sport for the psychological well-being of the person

Disability: how to relate to, listen to and intercept the needs of the disabled
( scopri di piu' )

DEPRESSION, powerful but not invincible

Healing from panic attacks: when fear does no longer scary

Health: 100,000 Italians are locked up at home due to the social withdrawal syndrome

Sexuality is often a taboo, but it's not a bad word
( learn more )
Psychological problems: the solution to the mental health pandemic is online
( learn more )

Relating with others: using emotional intelligence to become a better person
COVID-19 also impacts mental health: a problem not to be underestimated
Covid: how to protect the psychological well-being of adolescents

Due to the pandemic, adolescents are increasingly at risk of internet addiction

LGBTQIA+: how to be oneself overcoming the discomfort associated with gender identity and sexual orientation
Covid Emergency: "It is necessary to help families with disabled children"
Trauma from Covid-19 requires urgent psychological help
Covid-19 and cancer patients: psychological help is essential

Cancer: how to communicate the disease to children
( learn more)
Covid-19: "Smart working workers need to be supported"
( learn more)

Technology now has the answer for everything, even for sex ….
Covid and school sickness: the Psychological School Emergency Department starts from October 1st

Personal improvement: how to find and develop self-esteem
Step 3: Covid-19 creates social precariousness. The main victim is the family
The couple broke out at the time of coronavirus

Love: when the pathological liar complicates things

Psychology: what narcissism is and how to best manage it

Sex: how to deal with problems in the bed, for a new couple well-being
Coronavirus and mourning: what to do when love goes into crisis
Violence and abuse of women and minors: a silent pandemic within the Covid Emergency
Covid-19: how to treat post-traumatic stress disorder

The Psychologist: "eating disorders must be dealt immediately during the coronavirus emergency"
Coronavirus and increase in Obsessive Compulsive Disorder

Absence of physical contact: the serious consequences of social distancing
Coronavirus: does anyone who continues to wear a mask suffer of any phobia?
Coronavirus anguish, the Psychologist: "better asking for help now to avoid a psychopathology tomorrow"
(learn more) Coronavirus: psychological help for the relatives of the deceased is active
How to manage addictions during the coronavirus epidemic
Covid-19, internet and cyberbullying: what to do
Loneliness after lockdown: the involved risks, and how to deal with it
Covid-19 and Alzheimer: the consequences of the pandemic on frail, elderly people
Coronavirus, the Psychologists: "it could be an opportunity for a new life path"
Children, attention deficit and hyperactivity, what is the best cure in time of Covid?
Health: "Roma Est" Psychological First Aid is born in Rome
__________________________________________________
Fix a meeting within 24 hours
We are in favor of rapid and direct services, but we are also convinced that fixing an appointment helps us to offer you a more efficient service.
We therefore recommend, to try and fix an appointment within 24 hours, calling the number:
MONDAY Tel. 3473157728 / 0622796355
TUESDAY Tel. 3475876272 / 0622796355
WEDNESDAY Tel. 0622796355 / 3473157728
THURSDAY Tel. 3473157728 / 3806883135
FRIDAY Tel. 3473157728 / 0622796355
SATURDAY Tel. 3473157728 / 0622796355
SUNDAY Tel. 3473157728 / 3806883135
__________________________________________________
Reception night telephone service
If it is night and you want to fix a live appointment as soon as possible with one of the Psychologists of Roma Est Psychological Emergency Room network, call the number

(learn more)

__________________________________________________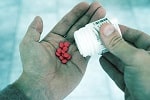 If you have a psychiatric problem and require drug treatment, please contact

(learn more)

__________________________________________________

We can speak more than one language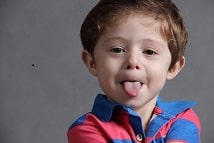 We offer a service in 31 languages ... including Italian Sign Language ...(learn more)
__________________________________________________
We are looking for Psychologists
Join us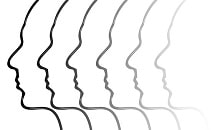 We select freelance psychologists to be included as external collaborators in our international psychological first aid network already composed by 409 freelancers present in 27 countries ( USA, Italy, United Kingdom, France, Hong Kong, Mexico, Russia, Argentina, Greece, Kenya, Ghana, Mozambique, Nigeria, Brazil, Portugal, Serbia, Bosnia and Herzegovina, Romania, Bulgaria, Egypt, Jordan, Iran, Pakistan, Azerbaijan, India, Spain, Switzerland ).
You can send your curriculum vitae to the email address: info@pronto-soccorso-psicologico-roma.it .
__________________________________________________
More PSYCHOLOGICAL FIRST AID initiatives

A new awareness is leading to the proliferation of such initiatives ( learn more)
__________________________________________________
POINTS FOR REFLECTION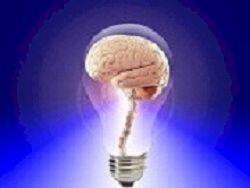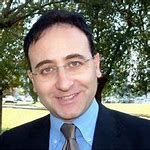 (Italy)
PSYCHOLOGICAL FIRST AID
" ROMA EST "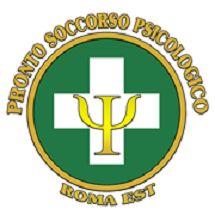 HOW TO TRANSFORM CORONAVIRUS PROBLEM INTO AN OPPORTUNITY TO MAKE US BETTER PEOPLE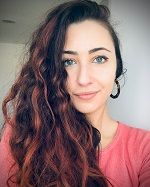 (Italy)
COVID-19 AND FEAR OF VACCINES: THE ROLE OF INFORMATION AND COGNITIVE BIAS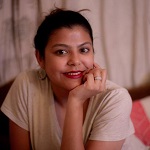 (India)
WHY DO WE GET DEPRESSED ?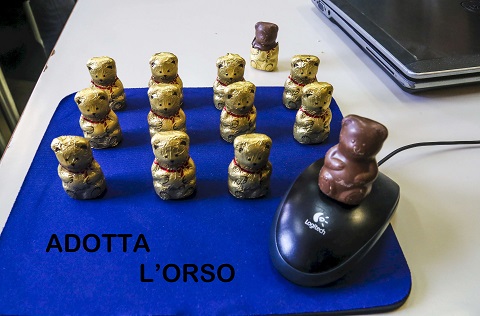 ADOPT THE BEAR TO EMOTIONALLY SURVIVE COVID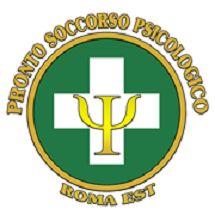 COVID AND SCHOOL SICKNESS: SCHOOL PSYCHOLOGICAL FIRST AID HAS BEEN STARTED FROM THE FIRST OCTOBER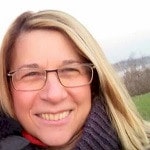 (Italy)
THE IMPORTANCE OF ASKING FOR HELP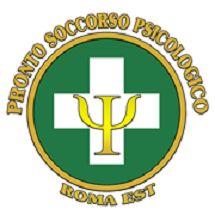 CORONAVIRUS CONGRESS, THE PSYCHOLOGIST "BETTER ASK FOR HELP NOW TO AVOID A PSYCHOPATHOLOGY TOMORROW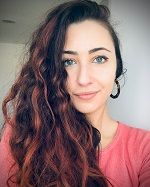 (Italy)
THE NARCIST IN A RELATIONSHIP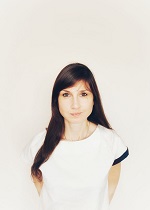 (Bulgaria)
FOOD AND NUTRITION PSYCHOLOGY AND DEVELOPMENT MODELS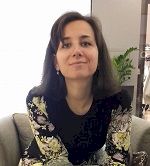 (Serbia)
WINE AND PSYCHOLOGY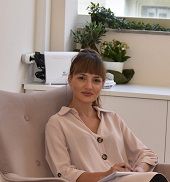 (Greek)
A FEW WORDS ABOUT TRAUMA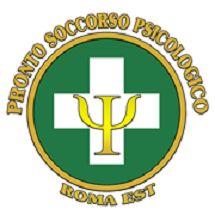 COUPLE BREAKS IN THE AGE OF CORONAVIRUS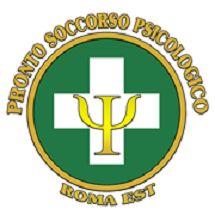 LOVE MOURNING AT THE TIME OF THE CORONAVIRUS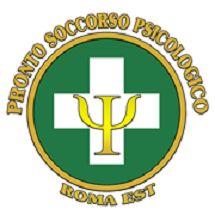 FOOD DISORDERS DURING THE CORONAVIRUS EMERGENCY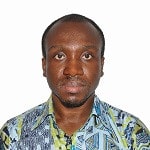 (Ghana)
WHAT IS TRAUMA ALL ABOUT?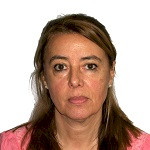 (Argentina)
RESILIENCIA: EL ARTE DE FORTALECERNOS ANTES LA ADVERSIDAD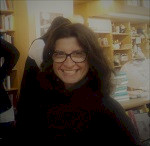 (Italy)
DYING FOR PAIN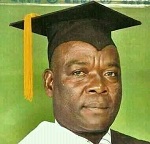 (Kenya)
SIGNS OF UNRESOLVED TRAUMA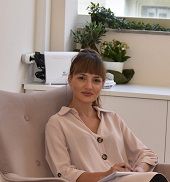 (Greek)
LONELINESS VS SOLITUDE
( learn more)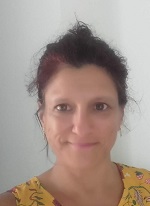 (Argentina)
ES TIEMPO DE ELABORAR TODO LO VIVIDO DESDE EL COMIENZO DE LA PANDEMIA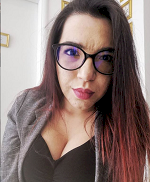 (Italy)
CAN THE PSYCHOLOGIST BELONGING TO A PSYCHOLOGICAL FIRST AID ISSUE A CERTIFICATE?
"ABILITY TO UNDERSTAND AND TO WILL"?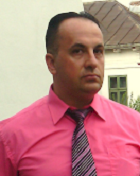 (Romania)
PSYCHOLOGICAL FIRST AID IN ROMANIA
AJUTORUL PSIHOLOGIC IN ROMANIA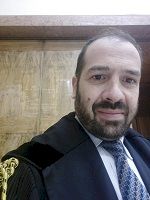 (Italy)
THE IMPUTABILITY IN THE CRIMINAL PROCESS AND THE ABILITY TO UNDERSTAND AND TO WILL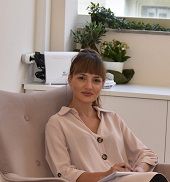 (Greek)
WHAT DOES IT MEAN TO "LOVE MYSELF"?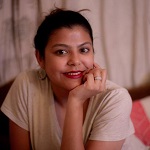 (India)
STRESS DIATHESIS MODEL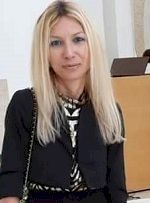 (Italy)
WHY HYPNOSIS IN A PSYCHOLOGICAL EMERGENCY?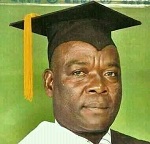 (Kenya)
FORGIVENESS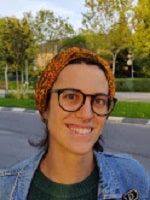 (Spain)
LAS EMOCIONES EN TIEMPOS DE CORONAVIRUS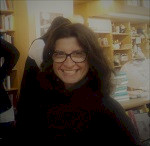 (Italy)
THE CHANGE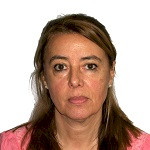 (Argentina)
PANDEMIA Y EMOCIONES, IMPACTO EN EL TRABAJO
NUEVOS DESAFIOS, NUEVAS RESPUESTAS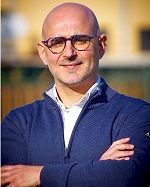 Giuliano Inciocchi
(Italy)
PANIC FROM BILLBOARD?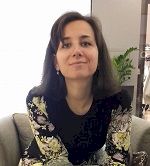 (Serbia)
Moć
Kako 5 minuta moći promeni čoveka?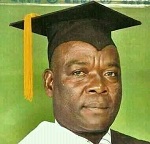 (Kenya)
CONFLICT RESOLUTION IN MARRIAGE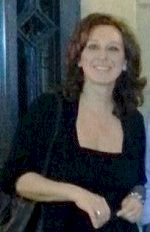 (Italy)
EMERGENCY DAMAGE FROM CANNABIS IN ADOLESCENCE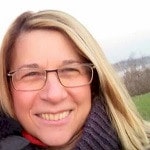 (Italy)
AGING A PRIVILEGE, A VALUE TO PROTECT!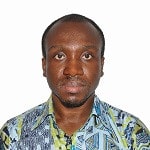 (Ghana)
3 SIMPLE COPING STRATEGIES TO OVERCOME ANXIETY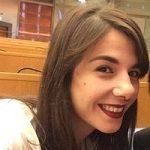 (Italy)
OPEN DIALOGUE: IS IT POSSIBLE TO THINK PSYCHOSIS IN A NEW WAY?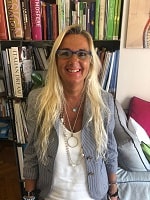 (Italy)
SIMPLE PSYCHOLOGICAL GUIDELINES FOR ADDRESSING COVID FEAR 19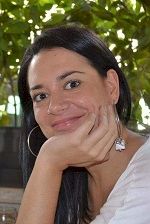 (Italy)
HEALTHY VIRTUALITY ... I HAVE IT! PILLS OF MULTIFAMILY PSYCHOANALYSIS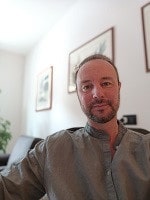 (Italy)
POSSIBLE GUIDELINES FOR PSYCHOLOGICAL FIRST AID INTERVENTION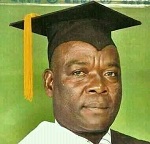 (Kenya)
VICTIMS /RESCUERER /PERPETRATOR TRIANGLE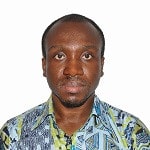 (Ghana)
DEPRESSION: WHAT IT IS, CAUSES AND THE COMMON SYMPTOMS FOR DIAGNOSIS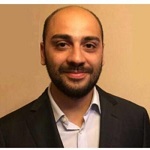 (Italy)
STRATEGIC APPROACH TO PSYCHOTHERAPY
__________________________________________________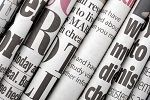 About us
( from 19/12/2019 to 26/04/2021 )
__________________________________________________
quality psychological intervention during an emergency
tel. +39 0622796355
COPYRIGHT 2019 - 2023
PSYCOTHERAPY STUDIO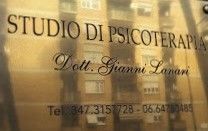 Piazza Sempronio Asellio 7
( SUBWAY STOP: GIULIO AGRICOLA )
ROME
ITALY
Vat number: 06019411005
Tel. +39 0622796355
WARNING
The members of the network PSYCHOLOGICAL FIRST AID "ROMA EST" project do not offer immediate care, support or advice for people in a suicide crisis.
For this type of emergency (or in any other case of EXTREME EMERGENCY) call numbers 118 or 112.
Each member of the network PSYCHOLOGICAL FIRST AID "ROMA EST" contributes to the project in a fully autonomous manner and is therefore individually responsible - also from a legal point of view - for his own work.