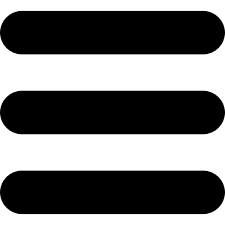 l'intervento psicologico di qualità durante l'emergenza
da Roma in tutta Italia
e non solo
tel. +39 0622796355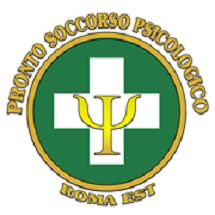 __________________________________________________
LUCA ROZZI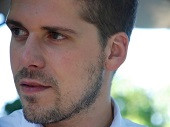 Occupational Psychologist with ten-year experience in supporting oncological and chronic pain patients.
Recently oriented towards relational and couples coaching.
Areas of interest:
occupational psychology, clinical psychology, psychodiagnostics, tests administration, criminology, graphology and eating disorders.
Tel: +39 3270461997
Always respect pain.
Psychological First Aid "Roma Est" wants to offer timely and professional tools where the pain of the body and mind do not permit us to carry on with our life peacefully.


__________________________________________________
We are looking for Psychologists

Join us
We select freelance psychologists to be included as external collaborators in our international psychological first aid network already composed by 371 freelancers present in 23 countries ( Italy, United Kingdom, France, Hong Kong, Mexico, Russia, Argentina, Greece, Kenya, Ghana, Mozambique, Brazil, Portugal, Serbia, Romania, Bulgaria, Egypt, Jordan, Pakistan, Azerbaijan, India, Spain, Switzerland ). You can send your curriculum vitae to the email address: info@pronto-soccorso-psicologico-roma.it .
__________________________________________________
l'intervento psicologico di qualità durante l'emergenza
tel. +39 0622796355
COPYRIGHT 2019 - 2022
STUDIO DI PSICOTERAPIA DEL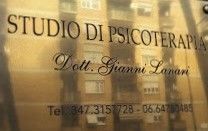 Piazza Sempronio Asellio 7
( fermata METRO GIULIO AGRICOLA )
ROMA
P. Iva 06019411005
Tel. +39 0622796355
ATTENZIONE
I componenti della rete del progetto "Pronto Soccorso Psicologico Roma Est" non offrono cure, supporto o consigli immediati per le persone in una crisi suicida.
Per tale tipo di emergenza ( o in qualsiasi altro caso di ESTREMA EMERGENZA) chiamare il 118 o il 112.

Ogni componente della rete del "Pronto Soccorso Psicologico Roma Est" contribuisce al progetto in maniera pienamente autonoma ed è quindi responsabile individualmente -anche sul piano legale- del proprio operato.